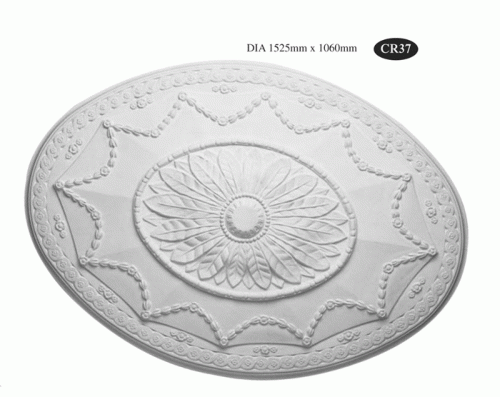 Diameter = 1525mm x 1060mm.
Large oval shaped, Adam style plaster ceiling rose with waterleaf, flowers and swag detailing. Available to buy directly from our Glasgow period mouldings showroom.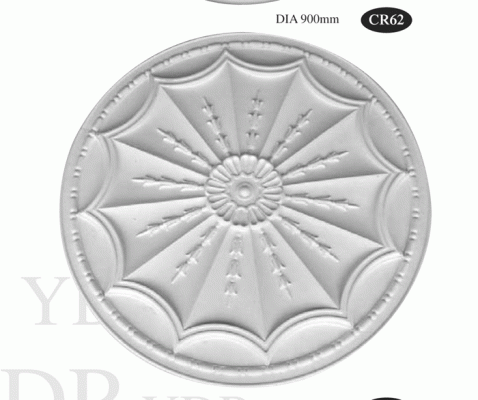 Diameter = 900mm.
Large, Adam style, plaster centre piece with scalloped detailing and beaded edge. Available to view and collect in our Glasgow showroom.