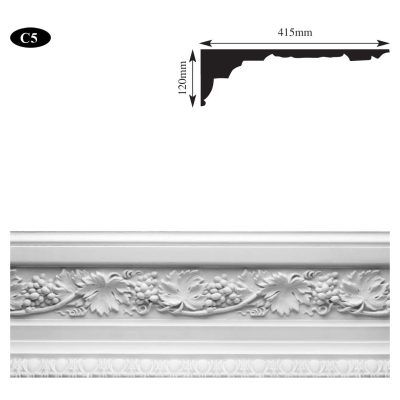 120mm High x 415mm Projection. 
London Grapevine, large decorative plaster cornice. Available to view and buy in our Glasgow showroom.
Supplied in 2.81 metre length.

230mm High x 200mm Projection.  Large lattice style, period plaster cornice. Please call or visit our showroom for more details. Supplied in 2.96 metre lengths.