Showing the single result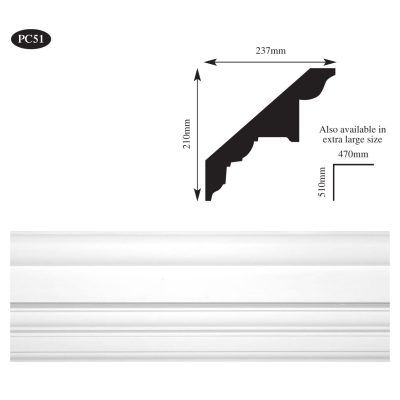 210mm High x 237mm Projection.
Large, plain, Georgian style plaster cornice. It is important that you choose the correct size of cornice for your ceiling height so please get in touch or visit showroom and we will guide you to the correct size for your room.
Supplied in 3.03 metre lengths.
Showing the single result