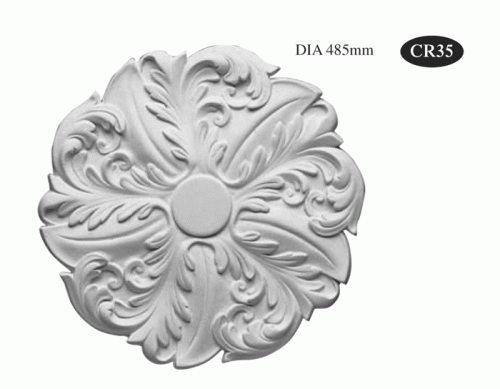 Diameter = 485mm.
Small / Medium sized plaster ceiling rose with swirled leaf pattern.
All of our plaster products are available to see and buy in our Glasgow period mouldings showroom.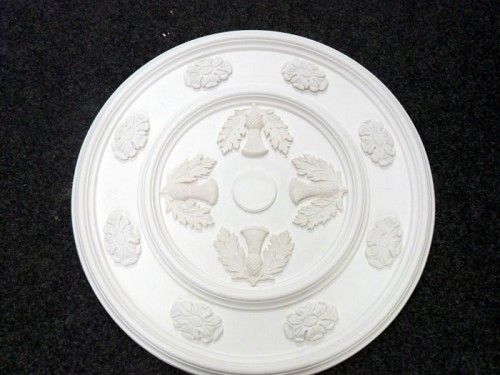 88omm diameter Large, traditional style, plaster ceiling rose made with handmade flowers and thistles. Available to view and buy exclusively from our Glasgow showroom.