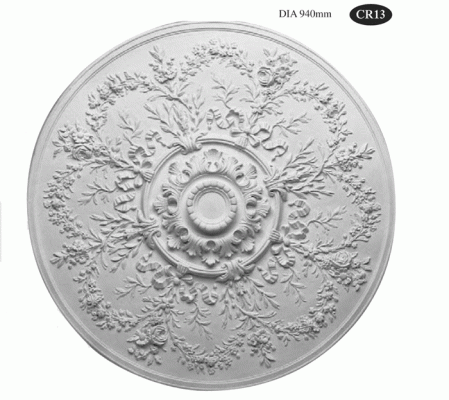 Diameter = 940mm. Large Victorian style plaster ceiling rose with floral swags and bows. All of our plaster roses are exclusively available in our Glasgow showroom.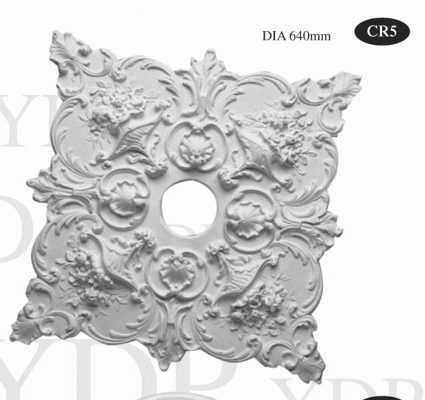 Diameter = 640mm square.
Large, ornate, square plaster ceiling  rose which can be turned to give diamond shaped rose.
Available to view and buy exclusively in our Glasgow showroom.