Showing the single result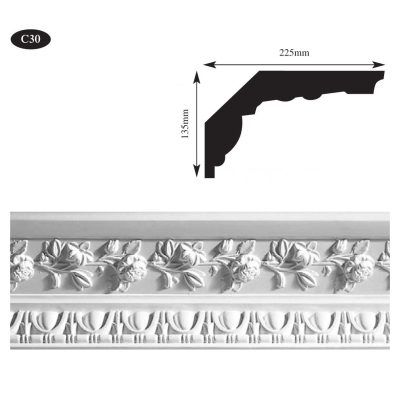 135mm High x 225mm Projection.
Rose floral with egg & dart. Victorian style plaster cornice, perfect for ceiling heights of 3 metres or more. Please call us or visit our Glasgow based cornice showroom, for expert advice, when choosing your plaster cornice.
Supplied in 3.2 metre lengths. 
Showing the single result