Description
Large, decorative leaf, flexible coving / cornice.  This Art Deco inspired curved cornice features a plain cove profile with a symmetrical, fanned acanthus leaf enrichment along the bottom edge.  Art Deco inspired designs often featured a lot of symmetrical and lavish ornamentation and this style was carried on throughout properties in the 1920's and 1930's.  This size of cornice is perfect for ceiling heights of 2.8 metres or more and is ideal solution for cornicing curved walls and bay windows.
Please check our guide to ensure that this flexible cornice will bend to your curve.
Product size – 17cm High (Wall) x 14.4cm Projection (Ceiling)
Length – 2 metres
Material – Flexible Purotouch
Use along with C301 straight cornice and only order the flexible for the curved area as the two will match perfectly.
TOP TIP – Use our FX210 or FX200 Extra Fix glue between all joints and mitres when installing flexible coving.  This helps to prevent the joints from opening up after installation.
Product Enquiry
Related Products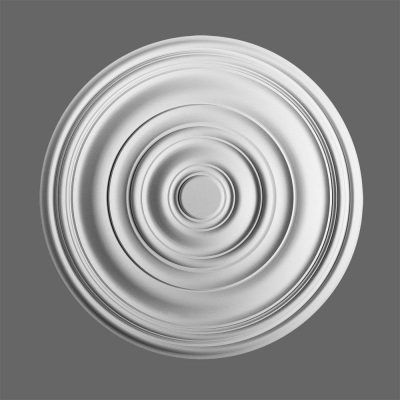 74.5cm Diameter.  Large, plain, Georgian ceiling rose.  This size is one of our bestselling larger ceiling roses and is perfect for formal rooms or large bedrooms.  This plain ceiling rose works well in both traditional and modern built homes. Lightweight Purotouch.
17cm High x 14.4cm Projection.  Large, lightweight, decorative cornice with leaf design. This size of cornice is perfect for ceiling heights of 2.8 metres or more. Lightweight Purotouch. Supplied in 2 metre lengths.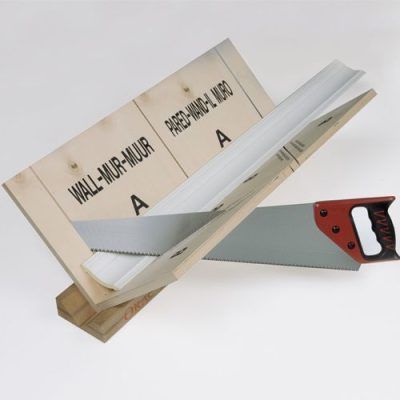 Large wooden mitre box supplied with FB14 saw.  Use to mitre cornices, skirtings and mouldings up to 27cm x 27cm.