Description
Medium sized, floral leaf, flexible coving / cornice.  We love this Victorian style, curved cornice which features beautiful decorative flowers and swirled leaves.  Our bendy covings are the perfect solution to finishing curved walls or bay windows.  Perhaps you are creating a circular shaped ceiling dome or cupola which needs a flexible coving to finish the circumference.
Please check our guide to ensure that this flexible cornice will bend to your curve.
Product size – 14.4cm High (Wall) x 6.5cm Projection (Ceiling)
Length – 2 metres
Material – Flexible Purotouch
Use along with C303 straight cornice and only order the flexible for the curved area as the two will match perfectly.
DESIGN IDEA – We have a range of flexible dado rails and skirting boards to compliment Victorian style cornices.  All of our bendy mouldings are designed to create the perfect period finishes for awkward curved walls. 
Product Enquiry
Related Products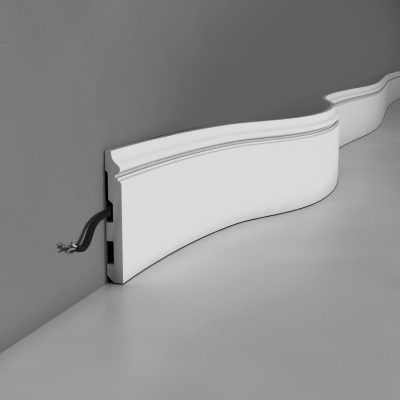 13.8cm High x 1.8cm Deep. Tall, plain, ogee style, flexible white skirting board.  Perfect skirting for curved bay windows or curved walls. Flexible Duropolymer. Supplied in 2 metre lengths.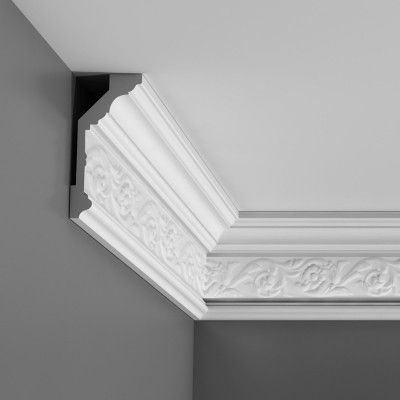 14.4cm High x 6.5cm Projection. Medium sized, Victorian floral style, lightweight cornice.  We love this period Victorian coving which features beautiful decorative flowers and swirled leaves.  This size of coving would suit ceiling heights of at least 2.6 metres. Lightweight Purotouch. Supplied in 2 metres.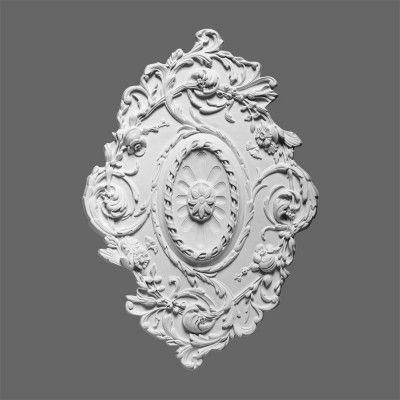 77 x 52.5cm Diameter. Decorative oval shaped lightweight ceiling rose. This is perfect style for unusual shaped or longer sized rooms. Perfectly designed so most standard light fitting units fit over the small flower in the centre of this ceiling rose.
Lightweight Purotouch.