Description
Large decorative frieze style, flexible coving / cornice.  This is a stunning Regency style cornice and is the most decorative in the Orac Luxxus range.  It features a classic Grecian urn design with honeysuckle leaves and a beaded detail running along the top.  The shape of this bendy cornice is flat down the wall and does not project on the ceiling very much, therefore creating a frieze style profile.  Our curved covings are ideal for bending round curved walls or bay windows.
This size of cornice would suit period properties with ceiling heights of 3.2 metres or more.
Please check our guide to ensure that this flexible cornice will bend to your curve.
Product size – 24.8cm High (Wall) x 6.3cm Projection (Ceiling)
Length – 2 metres
Material – Flexible Purotouch
Use along with C308 straight cornice and only order the flexible for the curved area as the two will match perfectly.
TOP TIP – Remember that we have flexible skirtings, panel mouldings and dado rails so that you can completely finish your curved wall or ceiling without having to get expensive wooden mouldings custom made.
**Please use FDP700 adhesive for installation of this product**
Product Enquiry
Related Products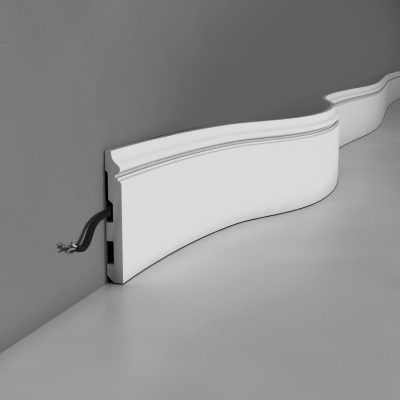 13.8cm High x 1.8cm Deep. Tall, plain, ogee style, flexible white skirting board.  Perfect skirting for curved bay windows or curved walls. Flexible Duropolymer. Supplied in 2 metre lengths.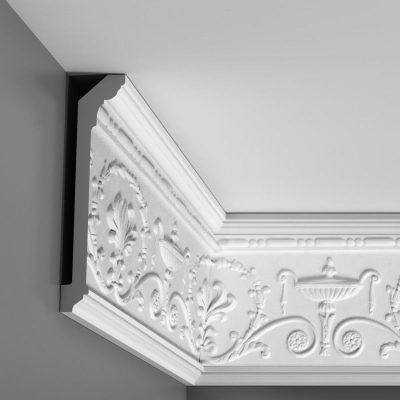 24.8cm High x 6.3cm Projection. Large decorative, frieze style, lightweight cornice. Lightweight Purotouch. Supplied in 2 metre lengths.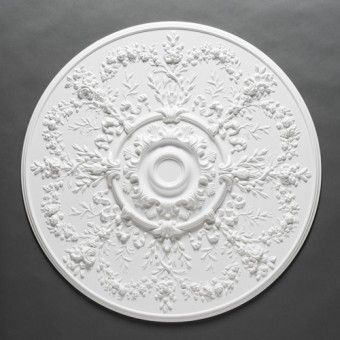 95.2cm Diameter.  Large decorative ceiling rose perfect for Victorian style properties with high ceilings.  This is the largest in our lightweight ceiling rose range and looks fantastic in a large lounge or master bedroom. Lightweight Purotouch.