Description
Medium sized, decorative, flexible coving / cornice.  The bendy cornice features a concave profile with a lattice effect detail along the bottom.  It is a great choice for customers wanting just a bit more than a plain cornice or coving. We recommend this size of cornice for ceiling heights of 2.4 metres or more.  Use along with our flexible skirting to finish curved walls or bay windows.
Please check our guide to ensure that this flexible cornice will bend to your curve.
Product size – 10.7cm High (Wall) x 9.4cm Projection (Ceiling)
Length – 2 metres
Material – Flexible Purotouch
Use along with C402 straight cornice and only order the flexible for the curved area as the two will match perfectly.
DESIGN IDEA – We have a range of flexible dado rails and skirting boards to compliment this rubber cornice.  All of our bendy mouldings are designed to create the perfect period finishes for awkward curved walls. 
Product Enquiry
Related Products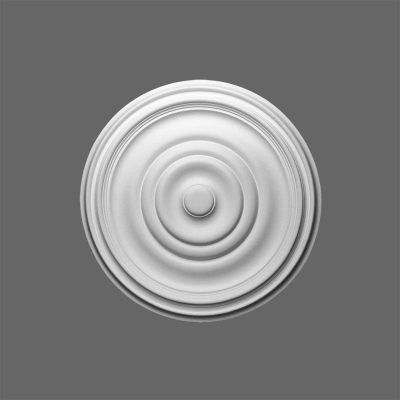 48.5 cm Diameter.
Medium sized plain ceiling rose.  This popular plain style ceiling rose works well in both period and modern built homes. The simple design makes it the ideal choice if there are 2 light fitting in one room.
Lightweight Purotouch.
Out of stock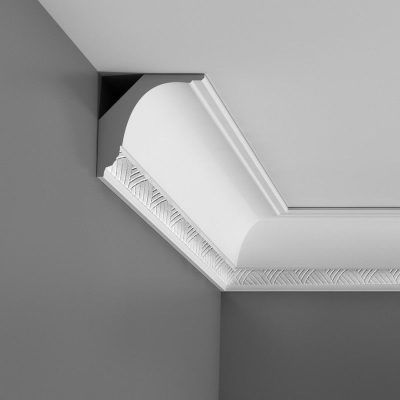 10.7cm High x 9.4cm Projection.  Medium sized, decorative cornice featuring concave profile with lattice patterned detail.  Perfect size for ceiling heights of 2.4 metres or more. Lightweight Purotouch. Supplied in 2 metre lengths.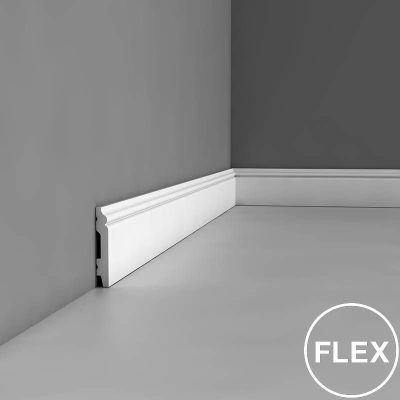 6.9cm High x 1.1cm Deep.
Small 'Ogee' white ultra thin skirting board.  Ideal for smaller rooms or properties with lower ceiling heights. Also available in a flexible skirting board version for bending round curved walls or bay windows.
Lightweight Duropolymer or Flexible Purotouch.
Standard and Flexible material both supplied in 2 metre lengths.