Description
Small plain, swans neck shaped, flexible coving / cornice.  This is one of the smallest bendy covings in the Axxent range and is ideal for finishing curved walls or bay windows.  Our flexible are also waterproof and so easy to wipe clean and maintain.
Please check our guide to ensure that this flexible cornice will bend to your curve.
Product size – 4.3cm High (Wall) x 2.9cm Projection (Ceiling)
Length – 2 metres
Material – Flexible Purotouch
Use along with CX148 straight cornice and only order the flexible for the curved area as the two will match perfectly.
TOP TIP – Our rubber covings can bend concavely and convexly but can only bend to a certain radius before the shape starts to distort.  A trick is to cut a mitre at the point where you feel the coving start to distort, then start a new section and continue this method until you have bent the cornice to shape required.
Product Enquiry
Related Products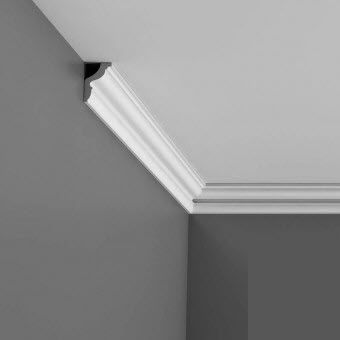 4.3cm High x 2.9cm Projection.  Small, plain lightweight coving. The 'Newport' ceiling coving features a plain swans neck profile which is the ideal choice for bedrooms, bathrooms or kitchens. The size is ideally suited to modern build home with lower ceilings of 2.2 metres or more. Lightweight Duropolymer. Supplied in 2 metre lengths.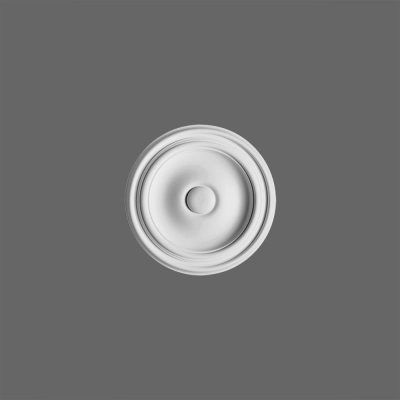 26cm diameter.  Small, plain, modern lightweight ceiling rose.  Perfect size for smaller rooms or low ceiling heights such as hallways, study or bedrooms. This modern polyurethane ceiling rose is made from Lightweight Purotouch so is extremely easy to install. Lightweight Purotouch.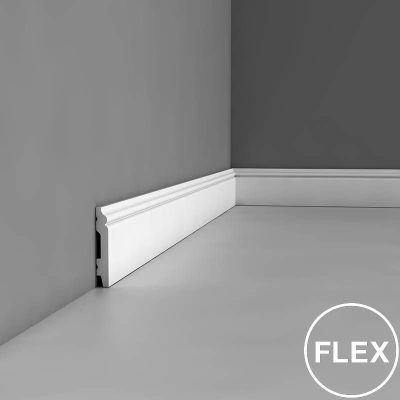 6.9cm High x 1.1cm Deep.
Small 'Ogee' white ultra thin skirting board.  Ideal for smaller rooms or properties with lower ceiling heights. Also available in a flexible skirting board version for bending round curved walls or bay windows.
Lightweight Duropolymer or Flexible Purotouch.
Standard and Flexible material both supplied in 2 metre lengths.