Description
'Lily' stem shaped decorative ornament.  Pure and stylish. This natural form lends itself to an infinite number of surprising combinations. Whether you go for a repetitive pattern, a fluid line or a circular structure: you'll transform every surface into something unique.
19.4cm Wide x 8.8cm High x 1.8cm Deep.  Lightweight Purotouch.
DESIGN IDEA – Use 6 G77 Lily mouldings along with 6 G78 Lily mouldings and form in a circular shape to create a unique 3 dimensional ceiling rose.  Looks fantastic with contemporary fittings with a wider than normal ceiling fitting.  
Product Enquiry
Related Products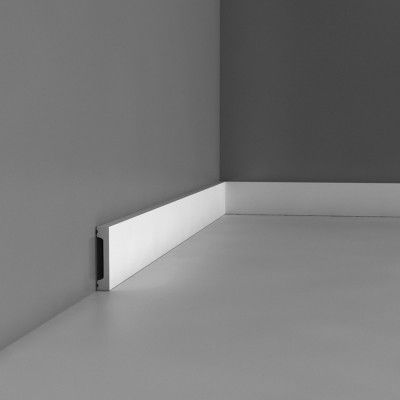 6.6cm High x 1.3cm deep. Small, contemporary, flat white skirting board.  This is part of our multi-functional moulding range and can be used as coving, architrave or skirting.  Look at our gallery to see how this can run from skirting to door architrave.  If using as door architrave use along with DX157 door architrave which is the same profile but longer length. Also available in flexible version for bending round curved walls or bay windows. Lightweight Duropolymer or Flexible Purotouch. Standard and Flexible material both supplied in 2 metre lengths.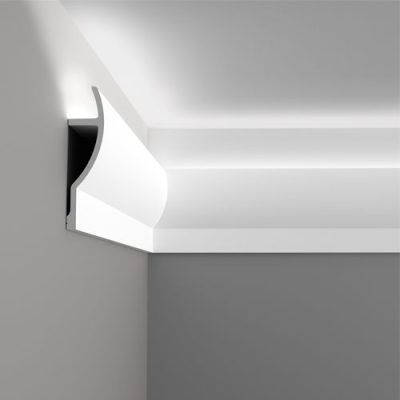 28cm High x 7cm Projection.
Large, contemporary, uplighting LED coving. Lightweight Purotouch.
Supplied in 2 metre lengths.