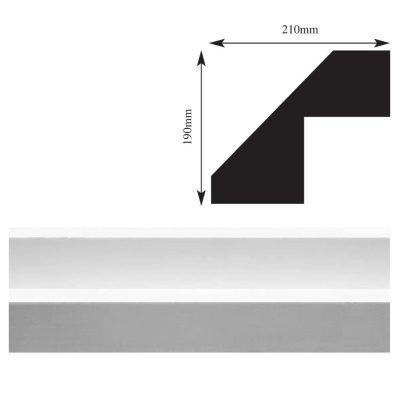 190mm high x 210mm Projection.
Large, 2 Step, Art Deco plaster cornice.
Please call or visit our Glasgow showroom for more details.
Supplied in 3.04 metre lengths.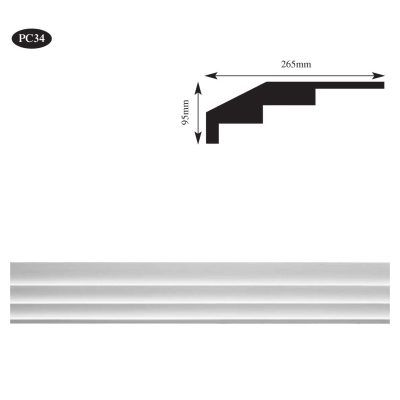 95mm High x 265mm Projection. Large Art Deco style, stepped plaster cornice.  Visit Wm Boyle plaster cornice showroom in Glasgow to see other stepped cornice designs on display.  We can also custom make any size of stepped cornice so send us details of what you would like and we can work out a price for you. Supplied in 3 metre lengths.