Showing the single result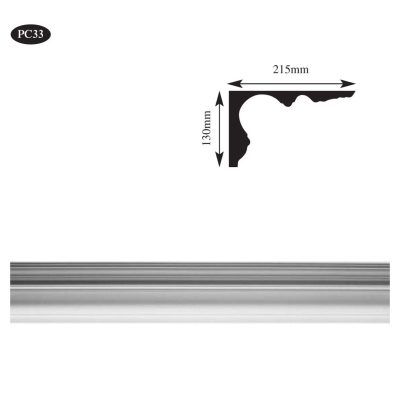 130mm High x 215mm Projection.
Large, plain, Victorian style plaster cornice. This cornice projects across the ceiling more than it drops down the wall, making it perfect choice for customer who have a space restriction above windows in a large sized room. Available to view and order in our Glasgow cornice showroom.
Supplied in 3 metre lengths.
Showing the single result