Showing the single result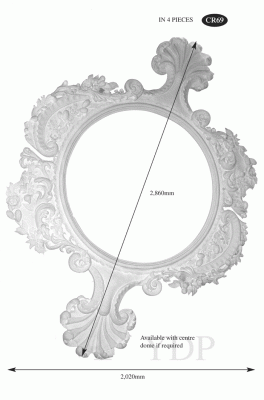 2860mm x 2020mm.
Extra large, Victorian style, plaster, 4 part centre piece.  This is a very large ceiling rose which is supplied in four pieces and features scrolls, leaves, flowers and large scrolled shells.
Available to order in our Glasgow period mouldings showroom. We offer a specialist installation and delivery service throughout Glasgow, Edinburgh, Stirling, Ayrshire, Aberdeen and other areas. Please call showroom for details.
Showing the single result