Description
Small, ogee style, lightweight coving / cornice.  This bendy coving is a lovely profile which features a classic ogee style profile with step along the top and bottom.  It is a Victorian style coving in miniature and is ideal for small areas of older properties or for more modern built homes. Our range of rubber coving, cornice , skirting and mouldings are the ideal product for finishing curved walls or curved windows.
Please check our guide to ensure that this flexible coving will bend to your curve.
Orac Flexible Coving Installation Guide
Product size – 4.5cm High (Wall) x 4.1cm Projection (Ceiling)
Length – 2 metres
Material – Flexible Purotouch
Use along with CX110 straight coving and only order the flexible for the curved area as the two will match perfectly.
DESIGN IDEA – Use this small bendy coving to finish around a column top.  The moulding may need to be cut and re-joined at one point depending on the diameter but it will definitely add detail to an otherwise plain column.
Product Enquiry
Downloads
Related Products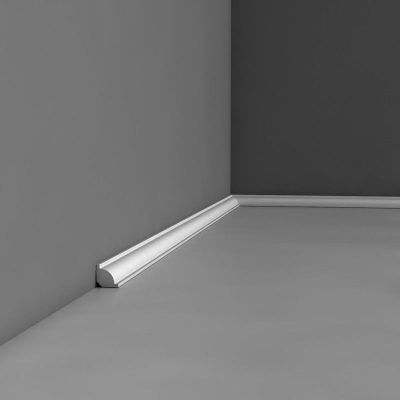 2cm High x 2cm Deep. Small plain 'Quadrant' white curved skirting moulding. Ideal for use as a small beading to finish wooden flooring. Also available in flexible version for bending round curved walls or bay windows. Lightweight Duropolymer or Flexible Purotouch. Standard and Flexible material both supplied in 2 metre lengths.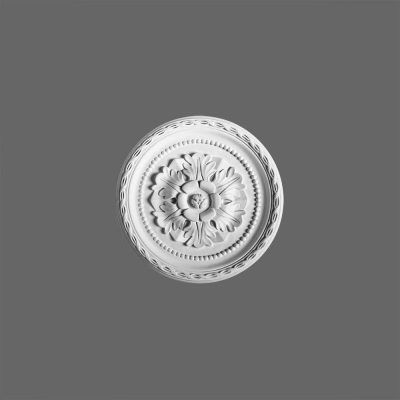 28.5cm Diameter. Small decorative ceiling rose.  This lovely lightweight ceiling rose is a good size for smaller rooms of period homes such as small bedrooms or hallways. Lightweight Purotouch.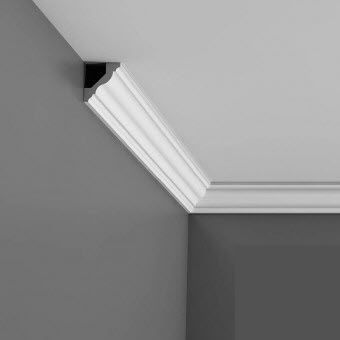 4.5cm High x 4.1cm Projection.  Small, ogee style, lightweight coving. This coving style would look beautiful in properties with ceiling heights of 2.2 metres or more. Lightweight Duropolymer. Supplied in 2 metre lengths.