Description
Small plain, swans neck shaped, lightweight cornice.  This is one of our smallest cornices in the Luxxus range and is a smaller version of C213.  A Small plain cornice like this is ideal for finishing the gap between the ceiling and tiles in bathrooms.  They are also waterproof and so easy to wipe clean and maintain.
Easy to install using our Orac adhesives.  Cornice and Coving Installation Instructions
Our Polyurethane cornices are primed in white finish ready for final coat of paint.
Product size – 4.7cm High (Wall) x 4.7cm Projection (Ceiling)
Length – 2 metres
Material – Lightweight Purotouch
Also available in a flexible version for curved walls or bay windows – C215F
TOP TIP – Use our FDP700 Hydro adhesive if installing cornice in a bathroom, kitchen or in a room that has been freshly plastered.
Please call or email if you would like a sample of this plain cornice.
Product Enquiry
Downloads
Related Products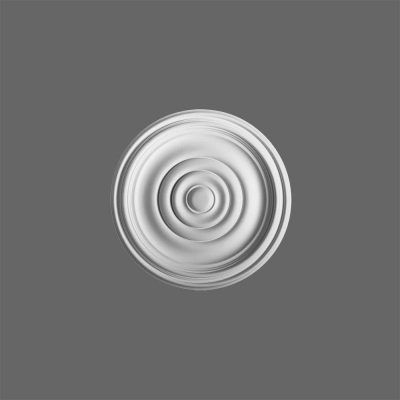 38cm Diameter.
Small, plain ceiling rose.  Perfect size for smaller rooms and low ceiling heights such as bedrooms or hallways. This small polyurethane ceiling rose is the perfect way to add period features to your traditional or modern build homes.  Our lightweight ceiling roses are easy to install using our adhesives.
Lightweight Purotouch.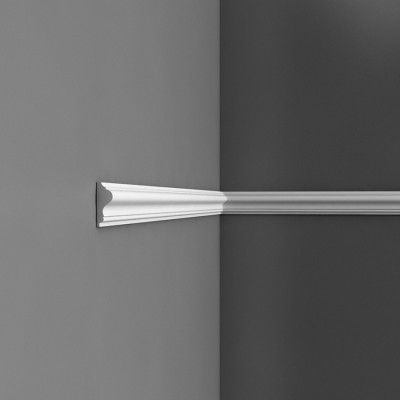 4.1cm High x 1.7cm Projection.  Small, plain, lightweight dado rail / panel moulding.  This is a popular choice for forming wall panelling or wainscotting.  Simply cut the moulding to the desired size and glue straight to a plain plastered wall.  Combine with one of our classic skirtings and dado rails for the perfect finish. Lightweight Purotouch or Flexible Purotouch. Standard and Flexible both supplied in 2 metre lengths.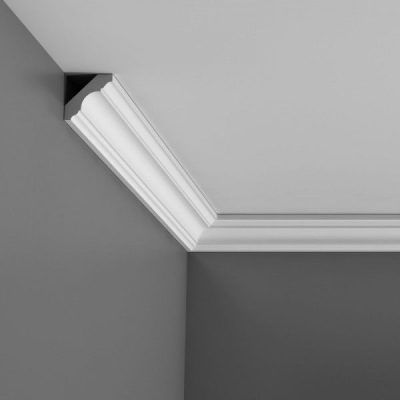 4.7cm High x 4.7cm Projection. Small plain, swans neck shaped, flexible coving / cornice. Flexible Purotouch. Supplied in 2 metre lengths.