Description
Medium sized, plain, flexible coving / cornice.  The Essex cornice is a shallow cornice with linear lines which projects deep across the ceiling.  This bendy cornice has quite an unusual shape and can be turned either horizontally or vertically depending on your requirements.  It is a great cornice to use where you are restricted with the depth you can use, perhaps due to height of windows, but still need a decent sized profile.  The Orac curved covings are the ideal solution to finish curved walls and bow windows.
Please check our guide to ensure that this flexible cornice will bend to your curve.
Product size – 7.6cm High (Wall) x 11.6cm Projection (Ceiling)
Length – 2 metres
Material –  Flexible Purotouch
Use along with C220 straight cornice and only order the flexible for the curved area as the two will match perfectly.
Product Enquiry
Downloads
Related Products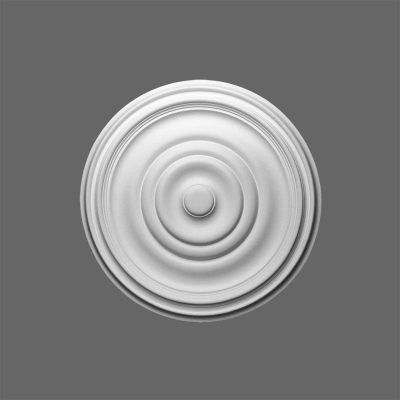 48.5 cm Diameter.
Medium sized plain ceiling rose.  This popular plain style ceiling rose works well in both period and modern built homes. The simple design makes it the ideal choice if there are 2 light fitting in one room.
Lightweight Purotouch.
Material: Flexible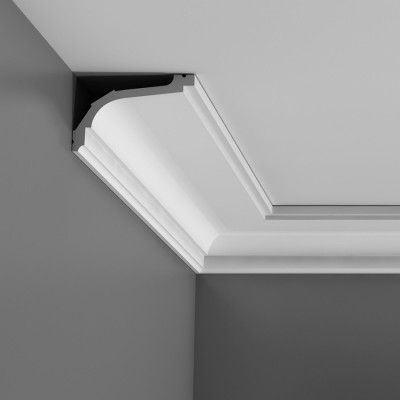 7.6cm High x 11.6cm Projection.  Medium sized, shallow plain cornice.  This design has a shallow drop so is perfect if you don't have much clearance between windows and ceiling. Lightweight Purotouch. Supplied in 2 metre lengths.