Description
Medium sized, plain, lightweight cornice.  The Orac C321 is a popular seller in our Glasgow showroom and it features an elegant profile with swans neck detail along the top and linear lines along the bottom.  The dimensions of this cornice are perfect for ceiling heights of 2.4 metres or more.  This cornice can be turned in either direction so you can turn it round so that it projects more on the ceiling than down the wall.  This would be ideal for using along with a picture rail moulding or if you like the style but need a larger size, check out our C339, C340 or C332 cornices.
Easy to install using our Orac adhesives.  Cornice and Coving Installation Instructions
Our Polyurethane cornices are primed in white finish ready for final coat of paint.
Product size – 9.9cm High (Wall) x 5cm Projection (Ceiling) – Can be turned either direction.
Length – 2 metres
Material – Lightweight Purotouch
Also available in a flexible version for curved walls or bay windows – C321F
DESIGN IDEA – This flat style cornice can have a number of uses in your project.  We regularly use this to form a column top to plain square columns already in place.  Simply cut 4 external mitres and run the cornice around the top.  The end look is a lovely Doric style capital.
Please call or email if you would like a sample of this cornice.
Product Enquiry
Downloads
Related Products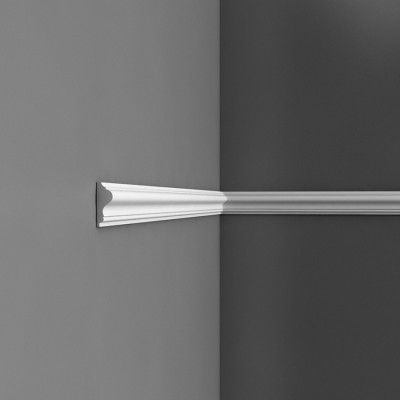 4.1cm High x 1.7cm Projection.  Small, plain, lightweight dado rail / panel moulding.  The Orac P8030 moulding is a popular choice for forming wall panelling or wainscotting.  Simply cut the moulding to the desired size and glue straight to a plain plastered wall.  Combine with one of our classic skirtings and dado rails for the perfect finish. Lightweight Purotouch or Flexible Purotouch Standard and Flexible – Price per 2 metre length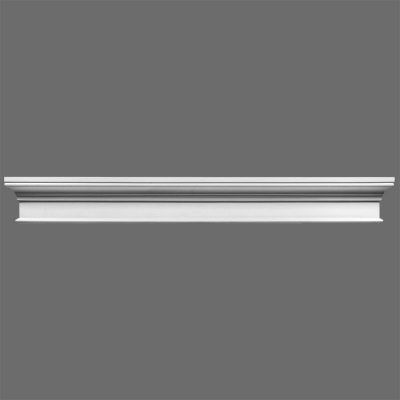 127.5cm Wide x 14.5cm High x 5.5cm Deep. Plain, Georgian style overdoor pediment.  The Orac D400 overdoor can be used on a standard door width or use two along with D402 keystone for wider door openings. Lightweight Purotouch.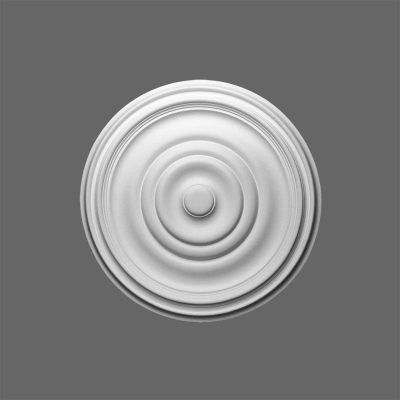 48.5 cm Diameter
Medium sized plain ceiling rose.  The Orac R09 plain style ceiling rose works well in both period and modern built homes. The popular design makes it the ideal choice if there are 2 light fitting in one room.
Lightweight Purotouch.