Description
Small, plain, flexible coving / cornice.  This is a popular seller in our Glasgow showroom and it features an elegant profile with swans neck detail along the top and linear lines along the bottom.  The dimensions of this bendy cornice are perfect for ceiling heights of 2.4 metres or more.  This cornice can be turned in either direction so you can turn it round so that it projects more on the ceiling than down the wall.  Our Orac curved covings, skirting and mouldings are the ideal solution to finishing curved walls and bay windows.
Please check our guide to ensure that this flexible cornice will bend to your curve.  Orac Flexible Coving Guide
Supplied in 2 metre lengths.
9.9cm High x 5cm Projection.  Flexible Purotouch.
Use along with C321 straight cornice and only order the flexible for the curved area as the two will match perfectly.
TOP TIP – Our curved covings will only bend to a certain radius before they will start to warp.  The trick to installing is to bend it until you feel it warping and do a mitre cut.  Then simple start the curving the coving again and continue the process until it bends around your complete curved wall.  Once filled in at the joints and painted it will look fantastic.
Product Enquiry
Related Products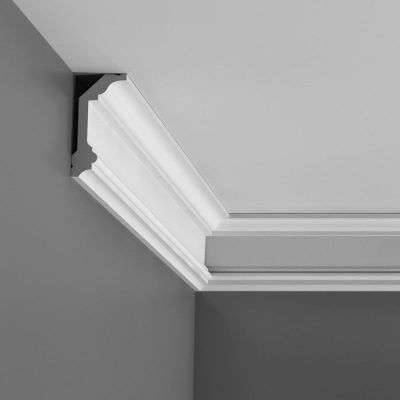 9.9cm High x 5cm Projection (Can be turned either direction.) Medium sized, plain, lightweight cornice. Lightweight Purotouch. Supplied in 2 metre lengths.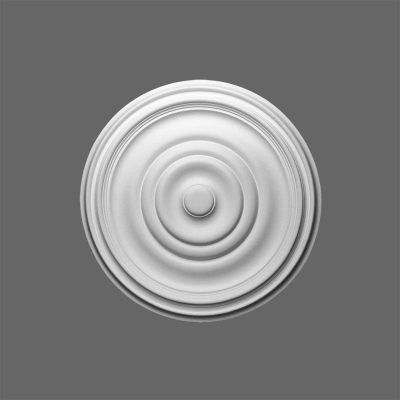 48.5 cm Diameter.
Medium sized plain ceiling rose.  Lightweight Purotouch.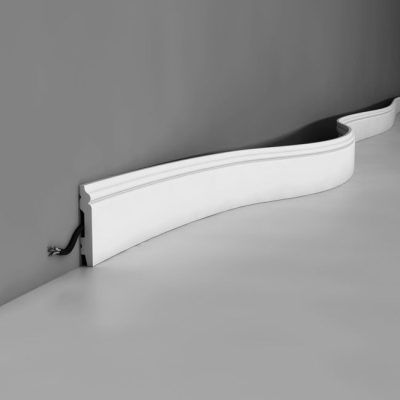 6.9cm High x 1.1cm Deep.
Small 'Ogee' profile, flexible skirting board. Flexible Duropolymer.
Supplied in 2 metre lengths.