Description
Medium sized, ogee & step design, flexible coving / cornice.  This is a shallow curved cornice at only 6.4cm drop but projects across the ceiling more, making it ideal for where space is restricted above windows in older properties.  The Skye cornice features an attractive ogee profile with step detail along the top and bottom.  This cornice can be turned in either direction to suit your requirements.  Our Orac flexible coving, skirting and mouldings are the ideal choice for finishing curved walls and bay windows or for unusual shaped walls in bars, restaurants or hotels.
Please check our guide to ensure that this flexible cornice will bend to your curve.
Product size – 6.4cm High (Wall) x 13.5cm Projection (Ceiling)
Length – 2 metres
Material – Flexible Purotouch
Use along with C331 straight cornice and only order the flexible for the curved area as the two will match perfectly.
TOP TIP – Use our FX210 or FX200 at the joints and mitres of your flexible cornice.  This helps to stop the joints from opening up after installation is complete.
**Please use FDP700 adhesive for installation of this product**
Product Enquiry
Downloads
Related Products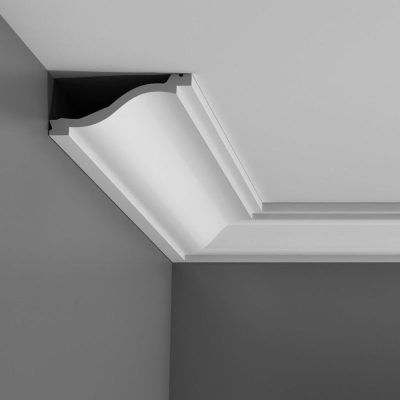 6.4cm High x 13.5cm Projection (Can be turned either direction.)  Medium sized, ogee & step design, lightweight cornice. Lightweight Purotouch. Supplied in 2 metre lengths.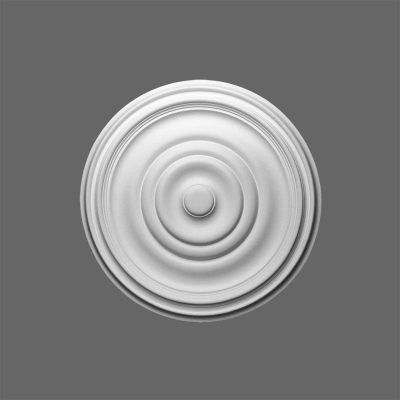 48.5 cm Diameter.
Medium sized plain ceiling rose.  This popular plain style ceiling rose works well in both period and modern built homes. The simple design makes it the ideal choice if there are 2 light fitting in one room.
Lightweight Purotouch.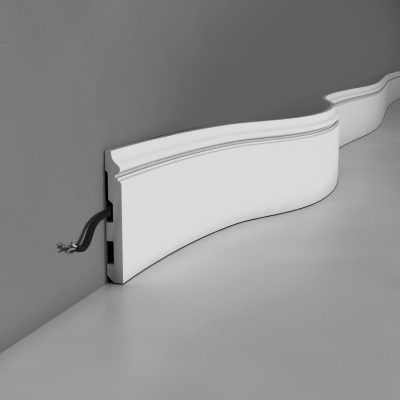 13.8cm High x 1.8cm Deep. Tall, plain, ogee style, flexible white skirting board.  Perfect skirting for curved bay windows or curved walls. Flexible Duropolymer. Supplied in 2 metre lengths.