Description
Small, plain concave shaped, flexible coving.  This bendy coving is one of our most simple designs and is ideal for those people wanting a plain finish between wall and ceiling.  Our range of flexible coving and mouldings are the ideal solution to finishing curved walls or bay windows.
Please check our guide to ensure that this flexible coving will bend to your curve.
Product size – 4.4cm High (Wall) x 4.4cm Projection (Ceiling)
Length – 2 metres
Material – Flexible Purotouch
Use along with CX109 straight coving and only order the flexible for the curved area as the two will match perfectly.
TOP TIP – Our rubber covings can bend concavely and convexly but can only bend to a certain radius before the shape starts to distort.  A trick is to cut a mitre at the point where you feel the coving start to distort, then start a new section and continue this method until you have bent the cornice to shape required.
Product Enquiry
Downloads
Related Products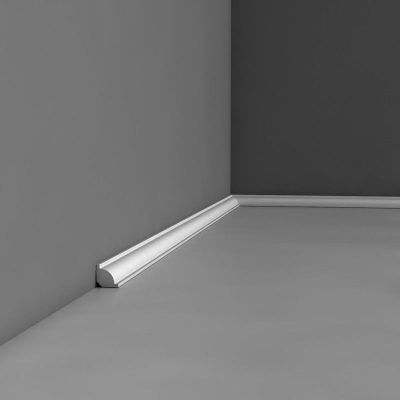 2cm High x 2cm Deep. Small plain 'Quadrant' white curved skirting moulding. Ideal for use as a small beading to finish wooden flooring. Also available in flexible version for bending round curved walls or bay windows. Lightweight Duropolymer or Flexible Purotouch. Standard and Flexible material both supplied in 2 metre lengths.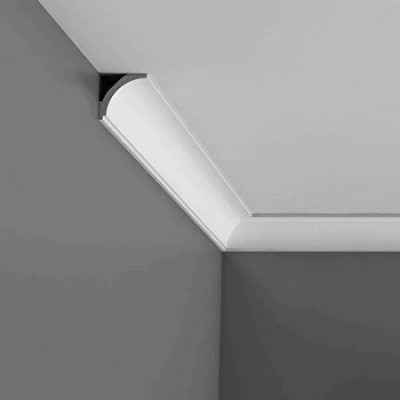 4.4cm High x 4.4cm Projection. Small, plain concave shaped, lightweight coving. This concave coving design is perfect for traditional and modern homes with ceiling heights of 2.2 metres or more. Lightweight Duropolymer Supplied in 2 metre lengths.