Description
'Folio' tear drop shaped ornament for creating decorative patterns. Designed by Ulf Moritz.
How versatile can a drop shape be?? Folio is the perfect finishing touch in creating the petals of floral patterns alongside Smile and Curl. Its lack of pretention and natural form lend themselves well to surprising, graphical combinations, especially if you place it within a repetitive pattern.  Use to create patterns on walls and ceilings. 
20cm Wide x 9cm High x 2.7cm Deep.  Lightweight Purotouch.
DESIGN IDEA – Create a feature wall in any room by using the 'Folio' moulding in a criss cross pattern or use along with Smile and Curl to create a floral design.  If you want to use constrating colours, then paint the mouldings before you glue to the wall to allow for easy installation.  Follow our step by step guide for creating a fixed design. Orac Folio wall moulding installation guide.
Product Enquiry
Related Products
Out of stock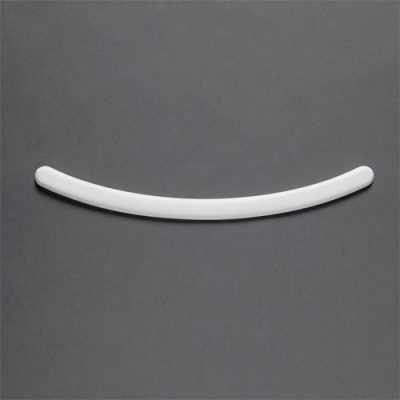 42.5cm Wide x 6.8cm High x 1cm Deep. 'Smile' curved ornament for creating decorative patterns. Lightweight Purotouch.