Description
'Smile' curved ornament.  This is one of the smaller elements of the Ulf Moritz collection and are perfect for creating repetitive compositions in flowing lines, fan-shaped and geometric patterns. This can be created on walls and doors, as well as ceilings.
Painted uniformly in one colour, the elements create their own interplay of light and dark. Using varying colours for the elements will give an extra dimension.
A refined form and a name with character. Smile, in all its simplicity, is a very versatile feature. Several Smiles combined form the basis for sleek, graphical compositions or, in combination with Curl and Folio, create romantic, floral sketches.
42.5cm Wide x 6.8cm High x 1cm Deep.  Lightweight Purotouch.
DESIGN IDEA – Create a contemporary ceiling rose by following the design plan for Smile decorative moulding.  The effect will give you a ceiling rose with a diameter of 105cm. Orac Smile design guide
Look at our picture gallery to get some design inspiration.
Related Products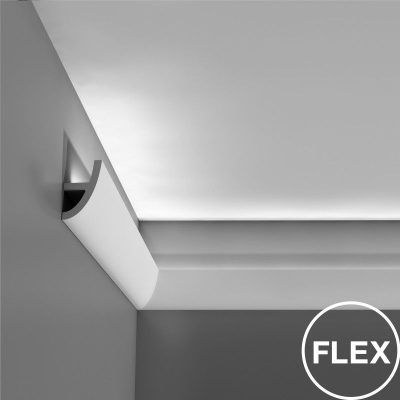 Small, contemporary uplighting coving / cornice / wall moulding.  Supplied in 2 metre lengths.
8cm High x 5cm Projection.
   Lightweight Purotouch.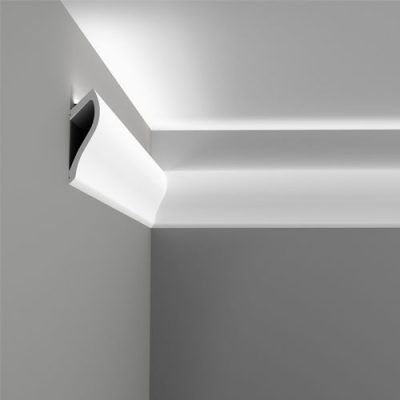 18.5cm High x 5.8cm Projection. Large, contemporary, uplighting coving / cornice.  Supplied in 2 metre lengths. Lightweight Purotouch.