Description
Large, heart shaped 'Scala' decorative ornament.  Looking for a baroque, oriental or contemporary touch? The Scala elements of the Ulf Moritz collection form a graceful eye-catcher in your interior. You can create a 3D sculpted effect by combining the elements G71, G75 and G76 of the Scala range.
27cm Wide x 21cm High x 1.4cm Deep.  Lightweight Purotouch.
DESIGN IDEA – Use the G75 Scala moulding at the internal corners of a ceiling to add a bit of detail to a plain coving or cornice.  Point the bottom part in towards the coving and paint the same colour as your ceiling.  Looks gorgeous in a bedroom.  Orac Scala installation guide
Product Enquiry
Related Products
Out of stock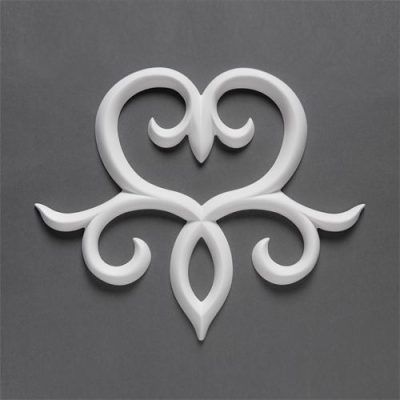 42.5cm Wide x 35cm High x 1.5cm Deep. Scala - Large, decorative, scroll shaped moulding. Lightweight Purotouch.