Description
'Lily' bevelled shaped, decorative moulding. Pure and stylish. This natural form lends itself to an infinite number of surprising combinations. Whether you go for a repetitive pattern, a fluid line or a circular structure: you'll transform every surface into something unique.  Usewith any of the Ulf Moritz decorative mouldings to create patterns on walls and ceilings.
8.8cm Wide x 4.4cm High x 1.9cm Deep.  Lightweight Purotouch.
DESIGN IDEA – Use the Ulf Moritz decorative mouldings to create a unique feature behind beds.  Look particularly good in children's bedrooms to create a fun wall pattern.  Pick the mouldings out with vibrant colours to make it pop out.
Product Enquiry
Related Products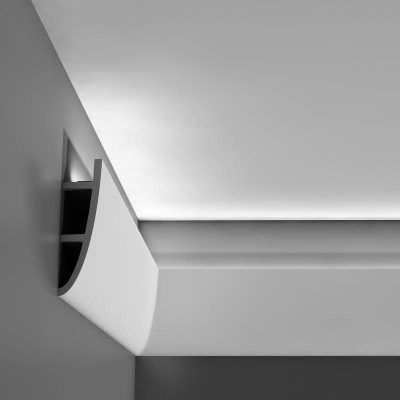 18cm High x 5cm Projection. Large, contemporary uplighting coving / cornice/ wall moulding. Lightweight Purotouch. Supplied in 2 metre lengths.
Out of stock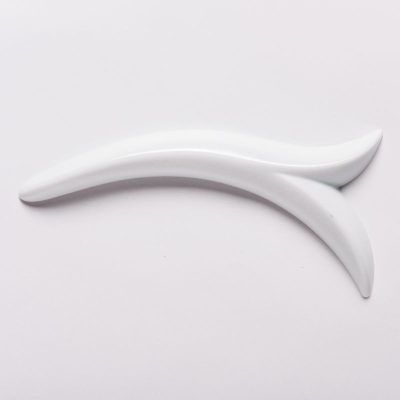 19.4cm Wide x 8.8cm High x 1.8cm Deep. 'Lily' stem shaped decorative ornament. Lightweight Purotouch.