Description
Small, plain, lightweight dado rail / panel moulding.  The Orac P9050 is one of our simplest dado mouldings and features a flat top with stepped detail. This moulding is perfect for use in both modern built and traditional styled homes.  It can be used as a simple dado rail, a ceiling astragal or use to create plain wall panels. The flexible version can also be used to create curved panelling on a ceiling or use to frame an existing archway or alcove.
Our range of Polyurethane mouldings are highly durable, waterproof and are primed  ready for final coat of paint.
Supplied in 2 metre lengths.  Easy to install using our Orac adhesives.
2.5cm High x 1.3cm Projection.  Lightweight Purotouch.
Also available in a flexible version (2 metre length)  for curved walls, bay windows or for finishing an archway or alcove. Select the flexible option from drop down menu.
The flexible version can be used along with the straight version so only order enough flexible for curved areas.
Please check our guide to ensure that the moulding will bend to your radius size. Flexible Mouldings Guide
TOP TIP – Our range of lightweight dado rails and mouldings are a great alternative to wooden mouldings.  They are lighter, waterproof, easier to install and will not have the knots which always show through wood, no matter how many times you paint them.
Please call or email us if you require any advice when choosing your mouldings.
Product Enquiry
Related Products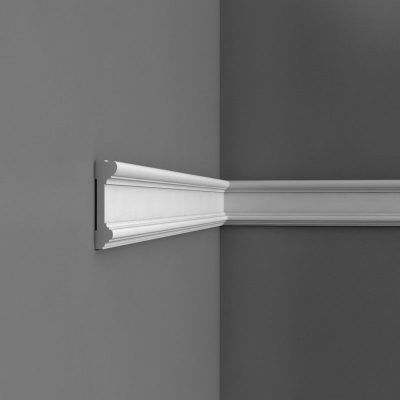 9.4cm x 2.3cm.
Plain moulded, door architrave. Lightweight Duropolymer.
Supplied in 2.3 metre lengths.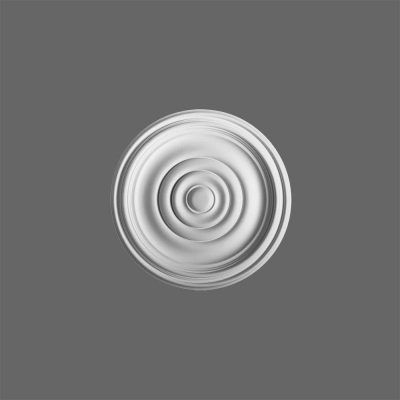 38cm Diameter.
Small, plain ceiling rose.  Perfect size for smaller rooms and low ceiling heights such as bedrooms or hallways. This small polyurethane ceiling rose is the perfect way to add period features to your traditional or modern build homes.  Our lightweight ceiling roses are easy to install using our adhesives.
Lightweight Purotouch.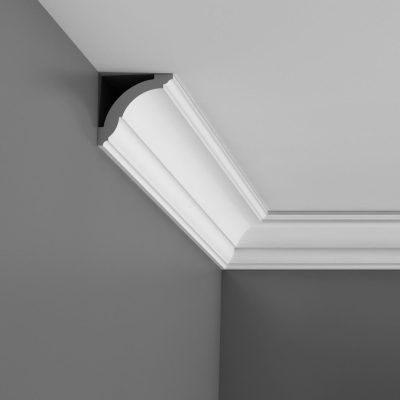 6.9cm High x 7.1cm Projection.  Small, lightweight, plain coving. This is a popular profile and suits room with ceiling heights of 2.2 metres or more.  Please contact us if you would like a free sample to try before you order. Lightweight Duropolymer. Supplied in 2 metre lengths.