Description
Vertical, wall panel mouldings for Wainscotting.  The PX147 is a flat moulding which are installed vertically alongside each other, to create a Wainscoting wall panel effect.  Cut the length to desired height and use vertically on the wall. Each length will clip into the next to give a smooth finish and can be installed with PX169 dado rail and a skirting of your choice. The skirting and dado rail are best added once the panels are fitted.
Our range of Polyurethane mouldings are highly durable, waterproof and are primed  ready for final coat of paint.
Supplied in 2 metre lengths.  Easy to install using our Orac adhesives.
16.9cm High x 0.9cm Projection.  Lightweight Duropolymer.
DESIGN IDEA – Dado rails are normally installed at a standard hip height but you can create tall panels at a higher level.  Install the PX147 in full lengths which will give you a height of 2 metres plus the extra depth of your dado rail.  This looks particularly good in a bathroom or kitchen and is a nice alternative to tiled walls.
Please call or email us if you need any help when planning your wall panel design.
Product Enquiry
Related Products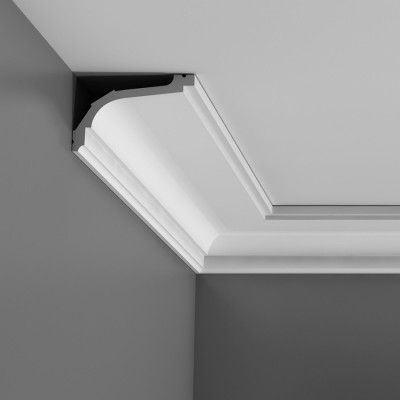 7.6cm High x 11.6cm Projection.  Medium sized, shallow plain cornice.  This design has a shallow drop so is perfect if you don't have much clearance between windows and ceiling. Lightweight Purotouch. Supplied in 2 metre lengths.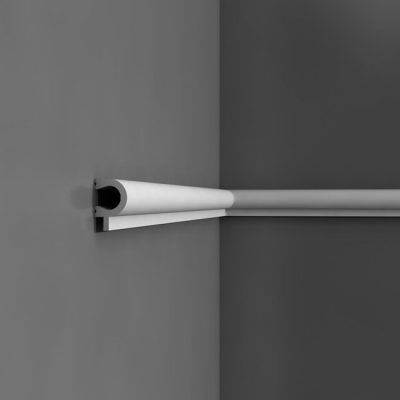 5.5cm High x 3.4cm Projection.
Rounded profile, plain, lightweight dado rail. 
Lightweight Duropolymer.
Supplied in 2 metre lengths.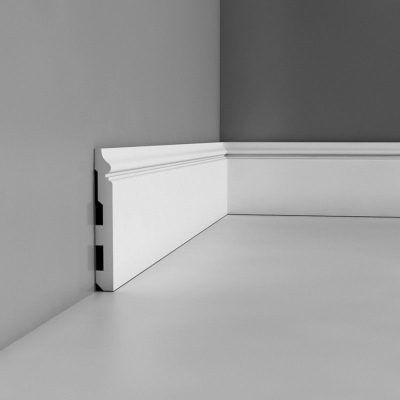 13.8cm High x 1.8cm Deep.  Tall, plain, ogee style white skirting board. Lightweight Duropolymer. Supplied in 2 metre lengths.