20cm Diameter Small flower and leaf style, lightweight ceiling rose.   The Orac R12 is an intricately designed ceiling rose and is one of the smallest of our ceiling roses, which can also be used to embellish walls, ceiling and doors. Lightweight Purotouch.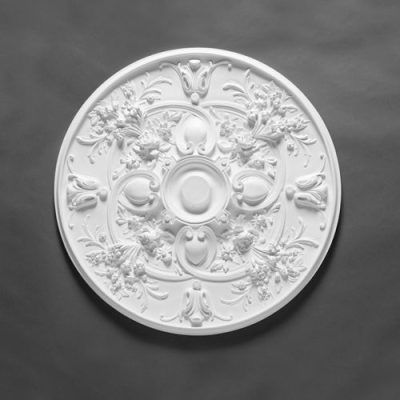 79cm Diameter Decorative, Victorian style, large ceiling rose.  The Orac R24 large ceiling rose is the ideal size for period properties with tall ceiling height.  Although it is large, the lightweight material makes it extremely easy to install. Lightweight Purotouch.
70cm Diameter Medium / Large, Victorian style ceiling rose.  The Orac R73 traditional style ceiling rose is perfect for ceiling heights of at least 3 metres which are typical of most Victorian style properties. Lightweight Purotouch.