Description
Extra small, plain concave shaped, lightweight coving.  The is one of our smallest covings in our Axxent range and is a simple cove shaped with small line along the bottom.  This is the smaller version of CX109 and is ideal for small bathrooms or narrow hallways.
This design is from our Orac Axxent range of polyurethane covings and is extremely easy to install.  This makes it the perfect choice for DIY enthusiasts  as well as plasterers, joiners and builders.  We supply all the adhesives and tools that you need to complete your coving installation.
We recommend this coving for ceiling heights of 2 metres or more.
Easy to install using our Orac adhesives.  Cornice and Coving Installation Instructions
Product Size – 3cm High (Wall) x 2.9cm Projection (Ceiling)
Length – 2 metres
Material – Lightweight Duropolymer.
ADVICE – We are here to help so please contact us by email or call our showroom if you need any advice choosing the correct coving for your project.
Please call or email if you would like a sample of this coving.
Product Enquiry
Downloads
Related Products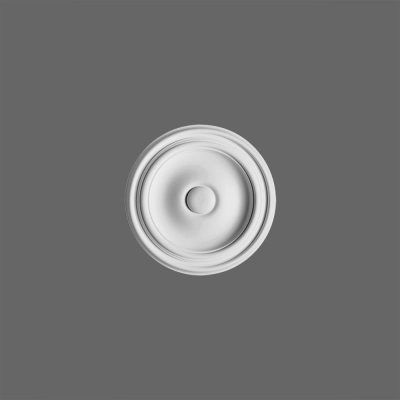 26cm diameter.  Small, plain, modern lightweight ceiling rose.  Perfect size for smaller rooms or low ceiling heights such as hallways, study or bedrooms. This modern polyurethane ceiling rose is made from Lightweight Purotouch so is extremely easy to install. Lightweight Purotouch.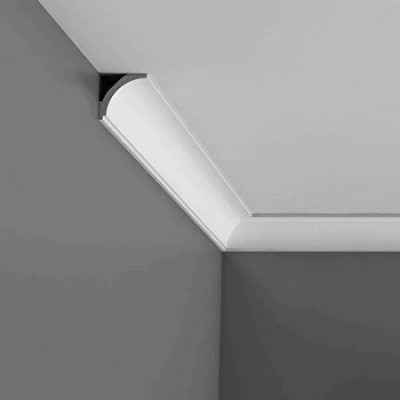 4.4cm High x 4.4cm Projection. Small, plain concave shaped, lightweight coving. This concave coving design is perfect for traditional and modern homes with ceiling heights of 2.2 metres or more. Lightweight Duropolymer Supplied in 2 metre lengths.