Description
Large, lightweight, traditional ceiling rose with acanthus leaf design.  We love this ceiling rose design and it is always a popular choice for customers in period properties.  The leaves on this Orac rose curl up along the outer edges to give a look similar to many original plaster ceiling roses.   This ceiling rose has been finished with an undercoat ready for final paint finish of choice.
75cm Diameter.
Remember to use the correct adhesive FDP500 or FDP700 when fitting our lightweight ceiling roses. Lightweight Purotouch.
The Orac range of lightweight ceiling roses are easy to install and don't need to be screwed into the ceiling joists like the heavier plaster roses.
Lightweight Ceiling Rose Installation Guide
DESIGN IDEA:  Why not experiment with colours by picking out detail on the rose with paints to match your room colour scheme. 
Product Enquiry
Related Products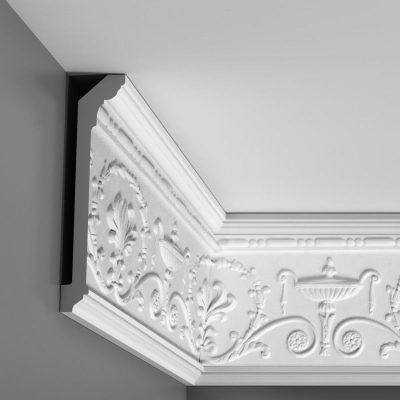 24.8cm High x 6.3cm Projection. Large decorative, frieze style, lightweight cornice. Lightweight Purotouch. Supplied in 2 metre lengths.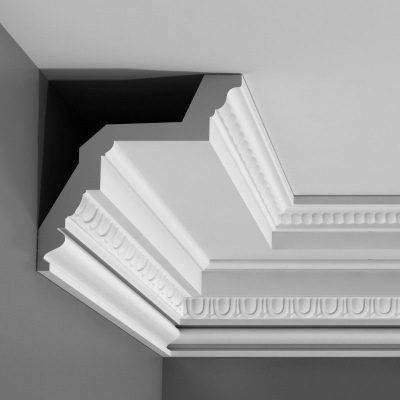 19.5cm High x 19.5cm Projection.  Large, Victorian / Georgian style cornice. Lightweight Purotouch. Supplied in 2 metre lengths.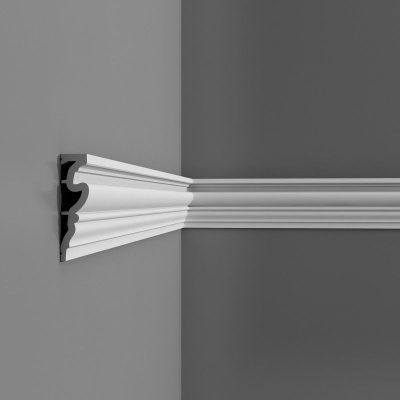 11.9cm Wide x 3.2cm Depth. Large plain door architrave.  Lightweight Duropolymer. Supplied in 2.3 metre lengths.