Description
Small, rounded shape, LED uplighting coving / cornice.  This is one of our new compact lighting covings and can be used with thin LED tape lighting.  It features a slope on the inside which allows the light to diffuse at an angle rather than straight up.  This makes it a perfect choice for anyone with a coombed or vaulted ceiling.
Product size – 3.4cm High (Wall) x 3cm Projection
Length – 2 metres
Material – Lightweight Duropolymer / Flexible Purotouch
Also available in flexible version which can be used on curved walls.  Choose flexible version from down down menu.
TOP TIP – Always install uplighting coving using FDP700 adhesive.  This is our strongest glue and ensures good adhesion when being attached to wall only.  We also recommended using an aluminium channel or foil effect 3M tape on the inside of this coving.  This helps ensure the light does not diffuse through the face of the coving.
Please call us if you need advice or email sales@wmboyle.co.uk if you would like a sample of this uplighting coving.
** LED lighting not included with product.**
Product Enquiry
Downloads
Related Products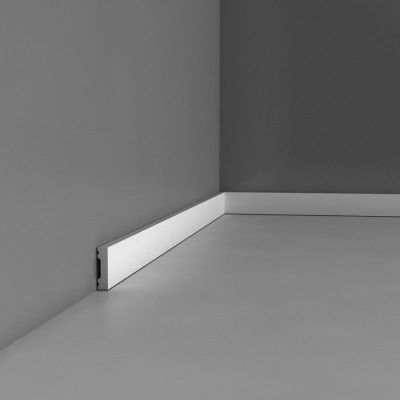 4cm High x 1cm Deep.  Contemporary style, small white skirting board.  Our skirting boards are waterproof making them perfect for bathrooms & kitchens. This design can be used as skirting and door architrave to allow mouldings to run seamlessly together. Lightweight Duropolymer or Flexible Duropolymer. Standard material supplied in 2 metre lengths / Flexible supplied in 2 metre lengths.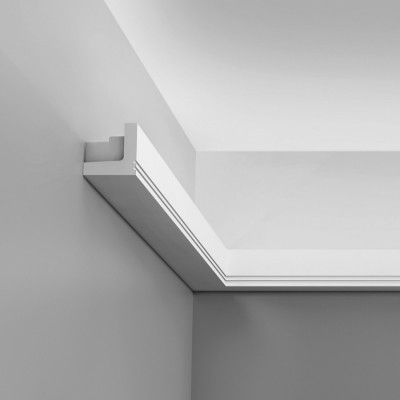 5cm High x 5cm Projection. Small uplighting LED lighting coving. This is one of our bestelling profiles and suits smaller spaces or rooms where a subtle lighting effect is wanted. Lightweight Purotouch. Supplied in 2 metre lengths.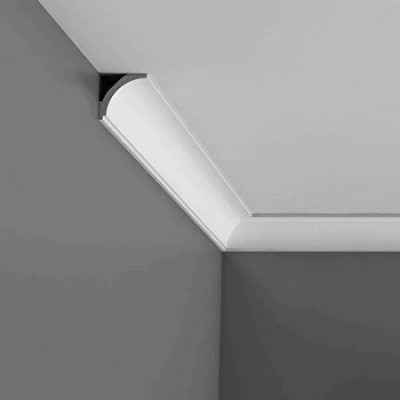 4.4cm High x 4.4cm Projection. Small, plain concave shaped, lightweight coving. This concave coving design is perfect for traditional and modern homes with ceiling heights of 2.2 metres or more. Lightweight Duropolymer Supplied in 2 metre lengths.