Coving Designs & Modern Cornice Styles
Coving is perfect for creating sleek and beautiful transitions between the wall and ceiling, covering imperfections whilst adding detail and an elegant finish. Our coving collection comes in a multitude of designs, offering options for both traditional period properties and modern new builds. We have plenty of coving inspiration to help you decide which style of coving is best suited to the architecture of your home and your existing interior design.
Our lightweight coving comes in a variety of designs. From simplistic designs to intricate and decorative period mouldings, to flexible options for curved walls or bay window areas, we have a coving style to suit your home's interior.
Whether it's for a grand Victorian property or modern loft apartment, coving is an effective way to enhance your design and add character to your rooms.
Styles of Coving
The style of coving you choose should mirror and enrich your existing decor. For example, if you live in a period property with intricate detailing, high ceilings and large rooms then a traditional coving style would be the perfect finishing interior touch. Whereas if you live in a new build home, use this blank canvas to your advantage and choose a style that suits your design aspirations. We have styles that will give your interior a sleek design finish or styles with an edgy finish that will draw attention. The architectural design of your home should be a focal consideration to the style of coving that you choose.
For traditional period properties with high ceilings we would suggest one of our best-selling Luxxus coving designs, the C217 London cornice. This coving is perfect for all rooms. Its elegant, swan neck shape with ovolo moulding at the top and bottom will complement any decor. This profile is also multi-functional. It can be turned either way, giving you the power to transform your interior to suit your design style.


Alternatively, for grand Victorian properties we would suggest our C219 Newcastle Victorian cornice as this stunning design complements the original features found in Victorian properties. This style is popular within our Glasgow showroom due to its decorative profile featuring an ornate leaf and beaded detail running along the bottom edge. This large coving design is perfect for a lounge or dining room with ceiling heights above 3 metres.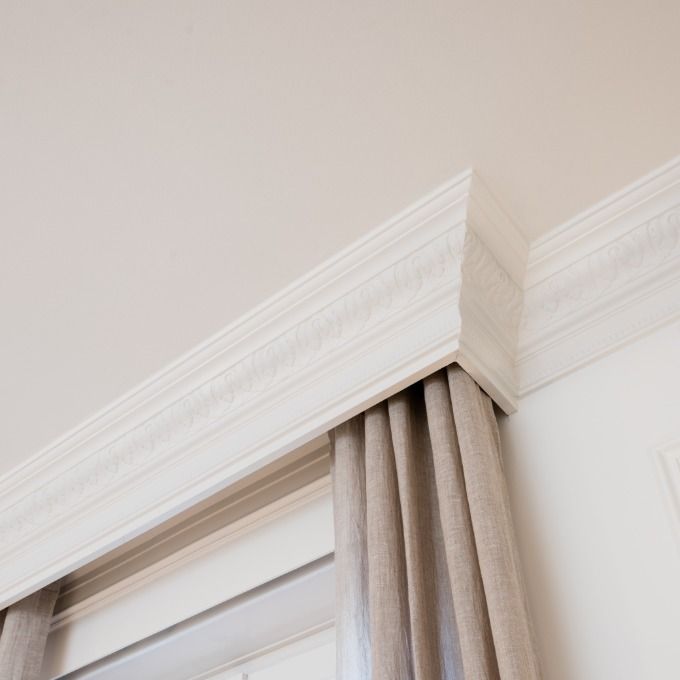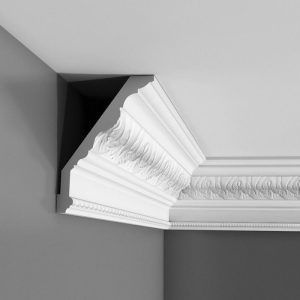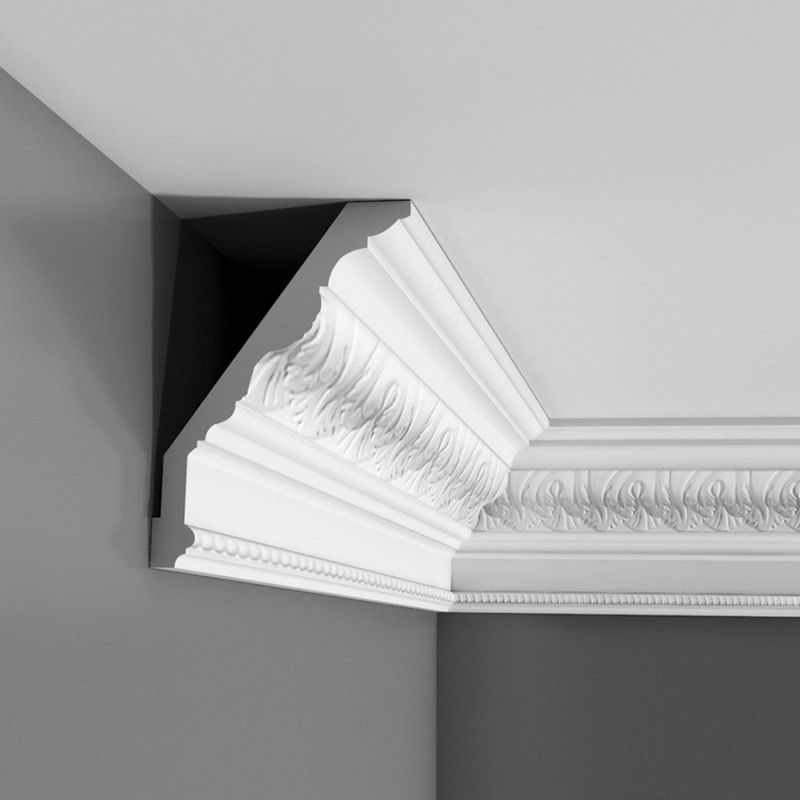 If you live in an Edwardian or Georgian home, we would recommend the installation of our classic C339 Cotswold Cornice. This elegant design suits properties which boast simple yet traditional styles. With beautiful deep bay windows, and larger living rooms, the Cotswold cornice will further enhance the architecture of your property, helping to restore some authenticity to its design.

For traditional properties with bay windows or curved windows, or those who simply want to jazz up their existing interior, we'd suggest our C373 Flexible Uplighting Coving. This unique design will add an ultra modern touch to your interior through a beautiful lighting concept designed by Ulf Moritz. It's the perfect moulding to make your interior stand out!


On the other hand, for modern new build properties, we have a selection of beautiful designs that will complement smaller ceiling heights. A touch of luxury and decoration can really make your interior come to life, and we've got some ideas to help you turn your house into a home.
Orac's Kent C353 Coving design boasts a plain and flat profile featuring linear lines and a recessed shadow line at the back. This style of contemporary coving is popular across the UK as it gives your property additional edge and design style. For those who really want to make a statement, we'd suggest running a LED light strip at the back of the coving to create a downwards lighting effect. This will give you a soft and effective interior finish.

Another style we would recommend is our C360 Bristol Modern Coving design. The Bristol is the smallest within our linear contemporary coving collection and is perfect for modern properties with lower ceiling heights. This flat coving will give you a simple and sleek wall to ceiling finish.

Lastly, our C391 Stepped Downlighting Coving design would look beautiful in modern properties. This design is also multi-functional, it can be used as a LED downlighting coving, normal ceiling coving or used as curtain coving to hide the curtain track. The use of LED lighting within this coving will add ambience to any room, particularly living rooms.


All of our coving designs are lightweight, super easy to install using speciality Orac adhesives and finished with a white primer, ready for that final touch of paint to match your existing colour palette. We hope our coving inspiration will help you decide on the best style suited to your requirements and design aspirations. However, if you require any further guidance, please contact us, we'd be happy to help.
We've only covered a small snippet of our designs, for more design inspiration, view all of our lightweight coving designs.