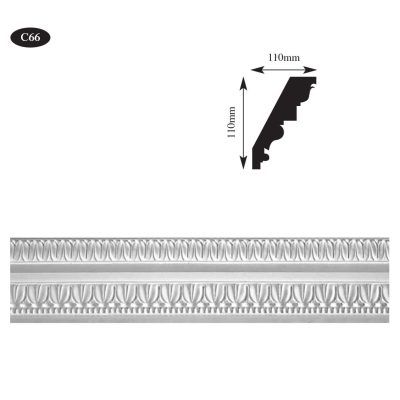 100mm projection x 135mm depth ** Amended size from image**  Georgian style plaster cornice with leaf and bead pattern. Available to order in our Glasgow showroom. Supplied in 2.86 metre lengths.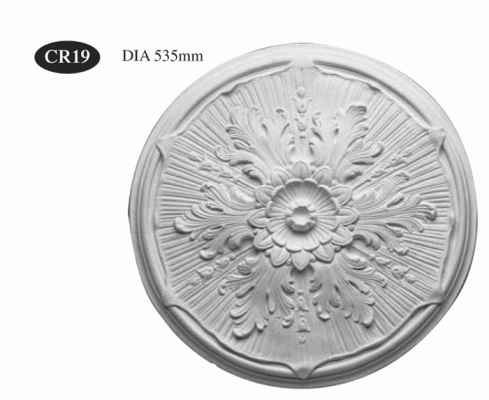 Diameter = 535mm.
Medium sized, Victorian style plaster ceiling rose with leaf design.
All of our plaster roses are available to buy exclusively in our showroom.