Description
Extra small, plain lightweight coving.  The 'Leeds' coving features a small simple concave profile.  It is perfect for using as a finishing moulding around the ceiling and wall and can also be used as a small skirting.  Many of our customers have used this in a shower room or bathroom to finish along the bottom of the wall tiles.   This profile is from our Orac Axxent range of polyurethane covings which offer architectural detailing at an affordable price.   We supply all the adhesives and tools that you need to complete your coving installation.
We recommend this coving for ceiling heights of 2 metres or more.
Easy to install using our Orac adhesives.  Cornice and Coving Installation Instructions
Product Size – 2cm High (Wall) x 2cm Projection (Ceiling)
Length – 2 metres
Material – Lightweight Duropolymer
TOP TIP: If you are using this in a bathroom or shower room, please install using our FDP700 Hydro adhesive which has been specially formulated for use in humid areas.
Please call or email if you would like a sample of this coving.
Product Enquiry
Downloads
Related Products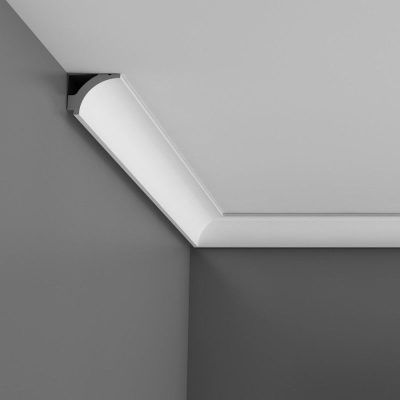 4.1cm High x 4.8cm Projection. Small, plain concave shaped, lightweight coving. The size of this profile is perfect for ceiling heights of 2.2-2.4 metres.  We are happy to send sample of this coving so you can check size before you order. Lightweight Purotouch. Supplied in 2 metre lengths.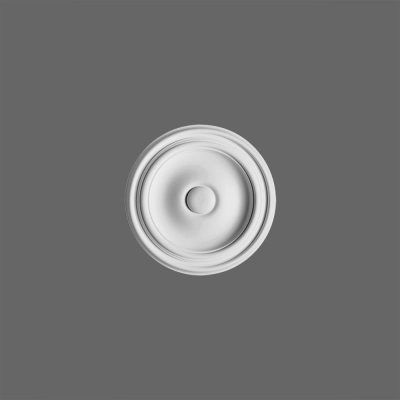 26cm diameter.  Small, plain, modern lightweight ceiling rose.  Perfect size for smaller rooms or low ceiling heights such as hallways, study or bedrooms. This modern polyurethane ceiling rose is made from Lightweight Purotouch so is extremely easy to install. Lightweight Purotouch.
6.9cm High x 1.4cm Deep. Small, plain, contemporary white skirting board.  This is a simple skirting which would be perfect for modern built properties.  Lightweight Duropolymer. Supplied in 2 metre lengths.