Description
Plain Doric style full column with narrow style plain barrel & circular column base. Suitable for use both indoors and outdoors. The Doric top features a classic, plain square design with exceptionally sharp detail and is ideal for simpler period properties such as Georgian or Edwardian.  Our columns are widely used by interior designers, builders and architects for both residential and commercial projects.
Narrow diameter column. Components are supplied separately for easy installation.  Also available in a half column version.
Our range of Orac columns are made of tough polyurethane, are highly durable and are primed ready for a final coat of paint.
Product Material – Lightweight Duropolymer. Full Column Installation Guide
MAXIMUM HEIGHT = 244.5cm
K1112 COLUMN TOP:  36.5cm Wide x 30cm High
K1102 BARREL: 22cm Diameter x 202cm High
K1152 BASE:  32cm Wide x 12.5cm High
The barrel of this column is straight from top to bottom and can be cut down to achieve required height. 
DESIGN IDEA – If you want an even plainer look to your column, try using our plain base K1152 as a column top and base.  This is a plain circular base and looks great with it at the top and bottom.  The maximum height of this column = 227cm.  
Please call us at the showroom if you need any advice when choosing the correct column for your project.
Product Enquiry
Related Products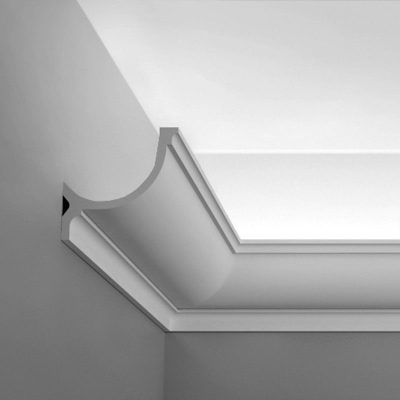 10.3cm High x 10.3cm Projection. 
Small, convex shaped uplighting cornice. Lightweight Purotouch.
Supplied in 2 metre lengths.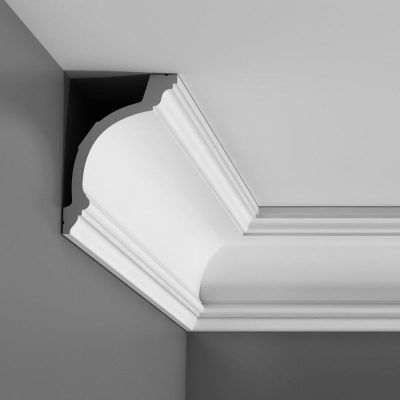 15.6cm High x 10.3cm Projection (Can be turned either direction.) Medium sized plain, swans neck, lightweight cornice.  This is one of our most popular cornice designs and fits in with both traditional and contemporary interiors.  This profile can be turned either way before fitting on the wall  making it ideal for different ceiling heights. Lightweight Purotouch. Supplied in 2 metre lengths.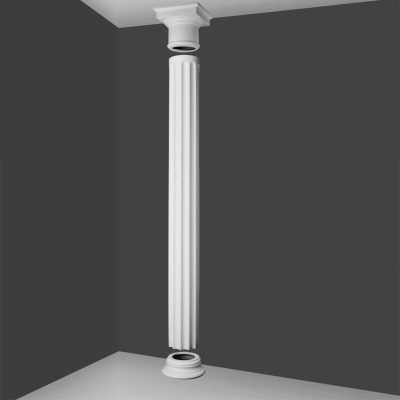 MAXIMUM HEIGHT = 242cm

. 
Plain Doric style full column with narrow fluted style barrel & circular column base. Lightweight Duropolymer. Suitable for both interior and exterior use
.