Description
Large sized, lightweight plain dado rail / panel moulding.  The Orac P5020 features a plain symmetrical profile with horizontal lines and is perfect for use in more contemporary styled homes or for commercial use in a shop, bar, restaurant or hotel.  It can be used as a simple dado rail, a ceiling astragal or use to create plain panels on your wall. These mouldings are so easy to cut but we also have a square block (P5020B) that can be incorporated into a wall panel design meaning you don't need to cut any mitres.
Our range of Polyurethane mouldings are highly durable, waterproof and are primed  ready for final coat of paint.
Product size – 9.1cm High x 1.3cm Projection
Material – Lightweight Purotouch
Length – 2 metres
Easy to install using our Orac adhesives.
TOP TIP – Our range of mouldings are waterproof making them ideal for use in bathrooms, swimming pool areas or wet rooms.  Install using our FDP700 Hydro adhesive which has been specially formulated for humid areas.
Please call or email us if you require any advice when choosing your mouldings.
Product Enquiry
Downloads
Related Products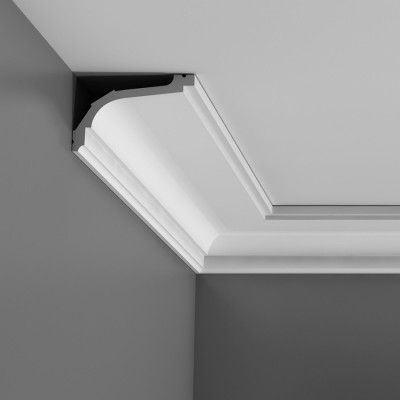 7.6cm High x 11.6cm Projection.  Medium sized, shallow plain cornice.  This design has a shallow drop so is perfect if you don't have much clearance between windows and ceiling. Lightweight Purotouch. Supplied in 2 metre lengths.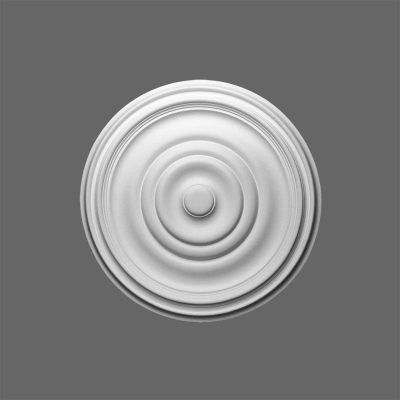 48.5 cm Diameter.
Medium sized plain ceiling rose.  This popular plain style ceiling rose works well in both period and modern built homes. The simple design makes it the ideal choice if there are 2 light fitting in one room.
Lightweight Purotouch.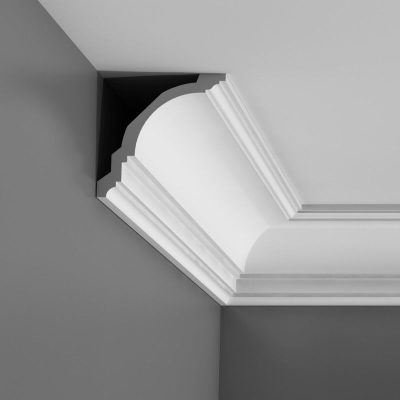 11.8cm High x 11.7cm Projection.  Medium sized, plain lightweight coving.  This is one of our bestselling coving designs and is perfect for ceiling heights of 2.4 metres or more.  This profile suits both traditional and modern homes. Lightweight Duropolymer. Supplied in 2 metre lengths.