Description
Large, plain feature corbel or decorative porch bracket for exterior use, such as a porch corbel.  Our external corbels feature more simple designs and are most commonly used for adding detail below a door canopy, front porch or below an oriel window.  This design can also be used below roof eaves if you have a soffit projection of at least 42cm.
This large exterior corbel is sprayed with a white automotive paint finish but can also be painted, once installed, to suit colour scheme of building.
This corbel for front port or exterior use is easy to install and maintenance free.  Orac Lightweight Duropolymer.  FC01 Installation Instructions
8cm Wide x 35cm High x 39cm Projection. 
FC01 Feature Corbel – Dimensions Diagram
DESIGN IDEA – If you are looking for a feature corbel for exterior use but would like something more decorative, why not use one of our Luxxus Corbels, idea for use as a decorative porch bracket.  Simply install using FDP700 Hydro adhesive and then finish with a suitable exterior paint finish.   A decorative corbel at the front of the building would look fantastic in a Victorian period property.
Product Enquiry
Related Products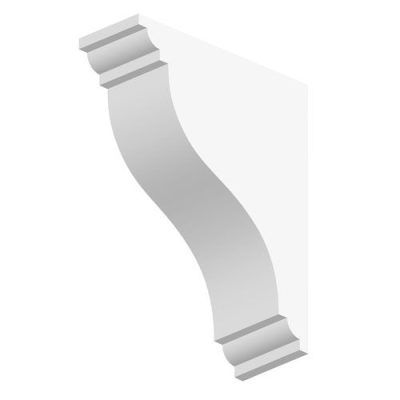 Plain dentil / corbel block for exterior use. 
7.7cm wide x 25cm high x 20cm projection.
Orac Lightweight Duropolymer.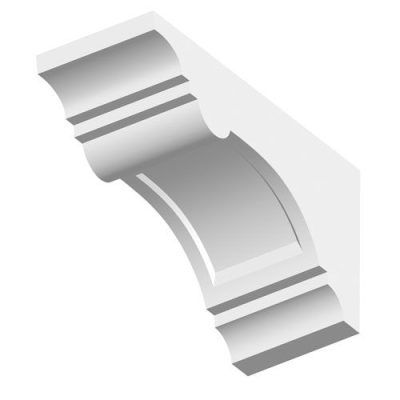 Plain dentil / corbel block for exterior use. 10cm wide x 14cm high x 26cm projection. Orac Lightweight Duropolymer.