Description
Small, plain, Dummy Rafter Foot moulding.  This simple dentil moulding features a sharp angle and is from the Xterio Collection.  The RF01 polyurethane dentil has been designed to offer a low maintenance "Open Eaves detail".
For the best effect mount the RF01 towards the leading edge of a PVCu soffit, at 600mm centres. The installation is via a "secret fix" system, by fixing two screws through the soffit prior to felt and battening the roof.  This item is sprayed with a white automotive paint finish but can also be painted to suit colour scheme of building.
Easy to install and maintenance free. Orac Lightweight Duropolymer.
4.7cm wide x 6.5cm high x 11.4cm projection. 
RF01 Rafter Foot Installation Diagram
Product Enquiry
Related Products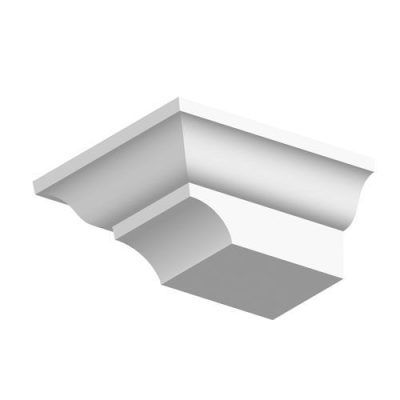 Small, plain dentil / corbel for exterior use. 
16cm wide x 7.5cm high x 18cm projection.
Orac Lightweight Duropolymer.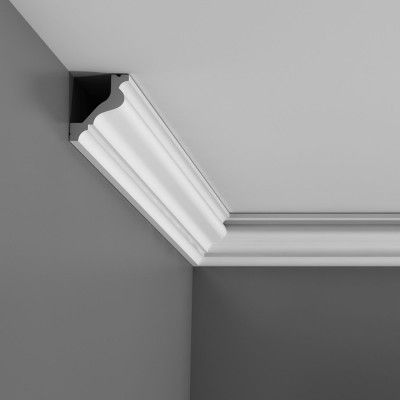 6.5cm High x 5.5cm Projection. Small, plain external cornice / coving. Lightweight Purotouch with white external paint finish. Supplied in 2 metre lengths.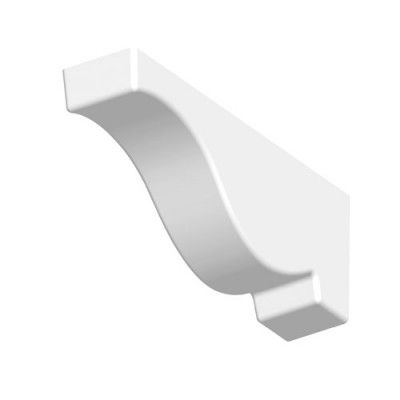 Plain dentil / corbel block for exterior use. This Victorian style, exterior, dentil moulding can be used to decorate underneath an eaves overhang or to finish the soffit of a gable end.  Orac Lightweight Polyurethane. Standard finish - White RAL 9003 exterior grade automotive paint finish 7.7cm wide x 12cm high x 35cm projection.