Description
Plain dentil / corbel block for exterior use.  This exterior dentil moulding can be used to decorate underneath an eaves overhang or to finish the soffit of a gable end. Can be easily installed in new build properties or as part of a refurbishment of older properties.  This style of dentil is perfect for re-creating a traditional Victorian look to your property.  Always ensure the size you are choosing suits the projection of the soffit.  This would suit a soffit with a projection of at least 40cm. This item is sprayed with a white automotive paint finish but can also be painted to suit colour scheme of building. The TF01 soffit dentil moulding comes complete with a built in footplate, and can be secret fixed using 2 galvanised screws before felt and battening your roof.
Easy to install and maintenance free. Orac Lightweight Duropolymer.
7.7cm wide x 12cm high x 35cm projection. 
TF01 Dentil Block – Dimensions Diagram
TOP TIP – Each TF01 Dentil would normally be spaced out 60cm between fixing centres but you can choose the gap to suit the look of your project. You could also pair them together as can be seen in our Design Gallery image.
Product Enquiry
Related Products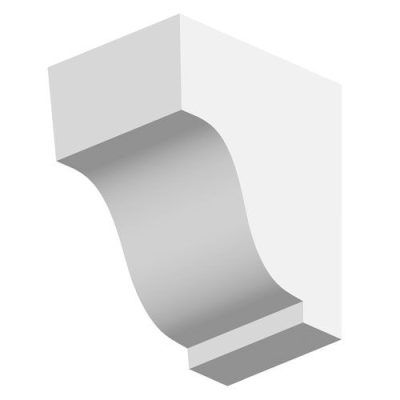 Small, plain dentil / corbel for exterior use.  
7.7cm wide x 12cm high x 10.5cm projection.
  Orac Lightweight Duropolymer.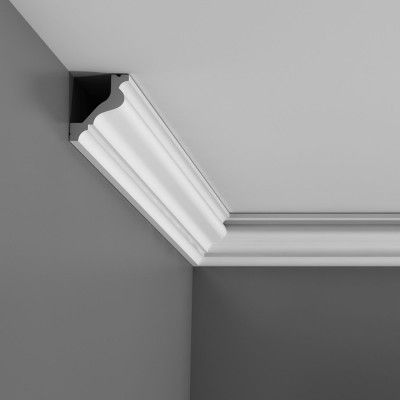 6.5cm High x 5.5cm Projection. Small, plain external cornice / coving. Lightweight Purotouch with white external paint finish. Supplied in 2 metre lengths.